Jim had a problem…
(This story is based on true circumstances. Names & some circumstances have been changed for privacy purposes).
Jim encountered several financial challenges and was living in a home that needed extensive & expensive work. Bad roof, severely rotted wood siding and more. Those deferred maintenance issues drew the attention of the PSL Building Department causing violations & fines against the property. 🔨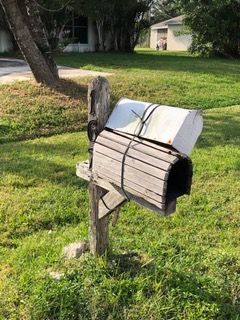 Jim was also losing the home to Mortgage Foreclosure and other financial judgements were looming that could affect the potential sale and title transfer of the home. At first, Jim was just waiting for the bank to take the home, But he was fortunate to have a friend he could trust- Dustin. 🙍🏽‍♂️ Dustin was very supportive & knowledgeable advising Jim in ways to resolve his problems.
This is where our team went to work with Josh Bradley as lead person. After numerous visits and consultations with Jim & Dustin, Josh and our Team developed a plan and went about implementing it. Weeks later with all hurdles cleared, we bought Jim's property. Here are the results… 📈
Instead of nothing but a foreclosure on his record, Jim ended up with several thousand dollars in hand after selling the home.
The small loans were negotiated to a substantial discount & paid off at closing.
The foreclosure was stopped- Jim does not have a foreclosure on his record.
Code & building violations cleared. So the city was happy! 😁
We then renovated it and sold it for a modest profit & and a very happy buyer in a Move In Ready Home.
In this situation… Everybody Won including Jim! And that's the way we like it! 👏🏼
So is it a real estate business? Or really, maybe it's a People business? We like resolving issues and improving our city one house at a time - looking for a Fast, Fair home sale- contact us ☎️for a no strings attached consultation.